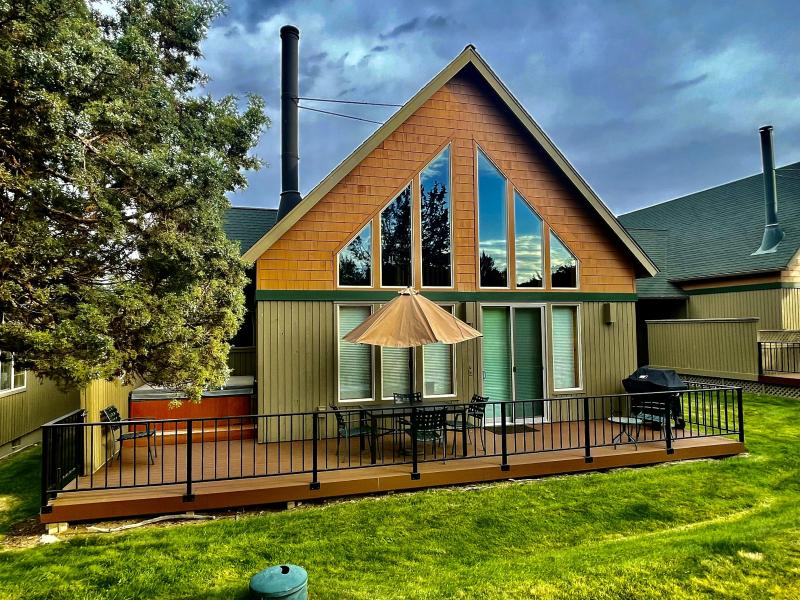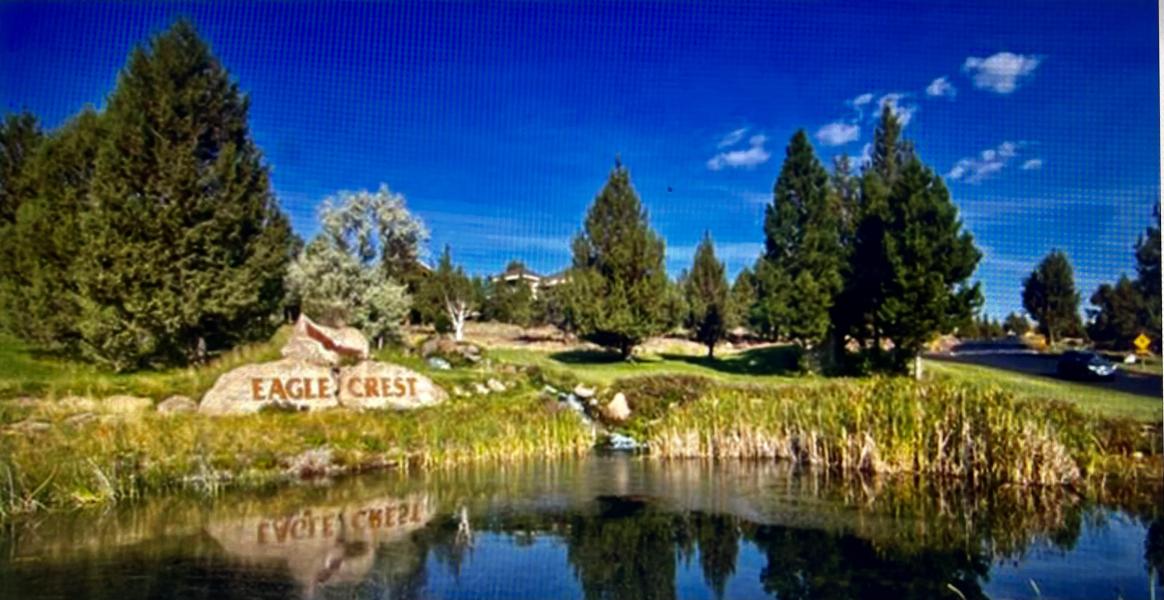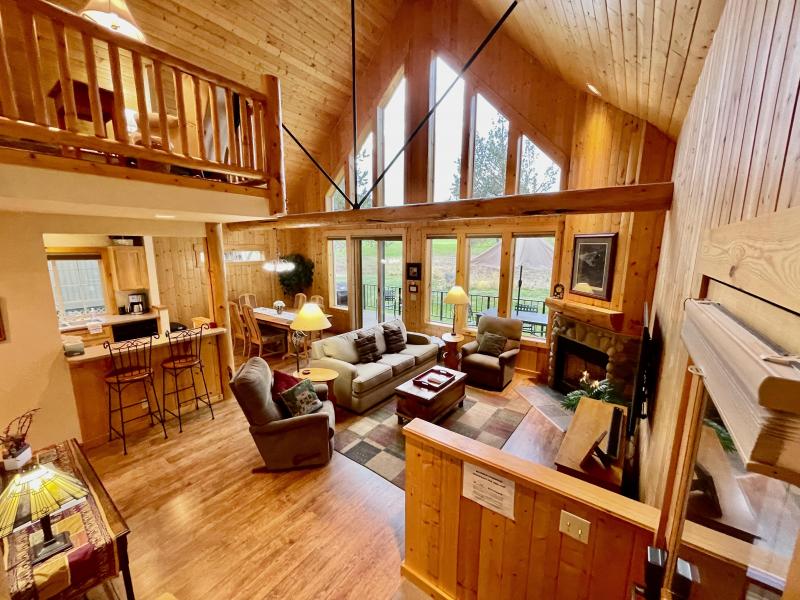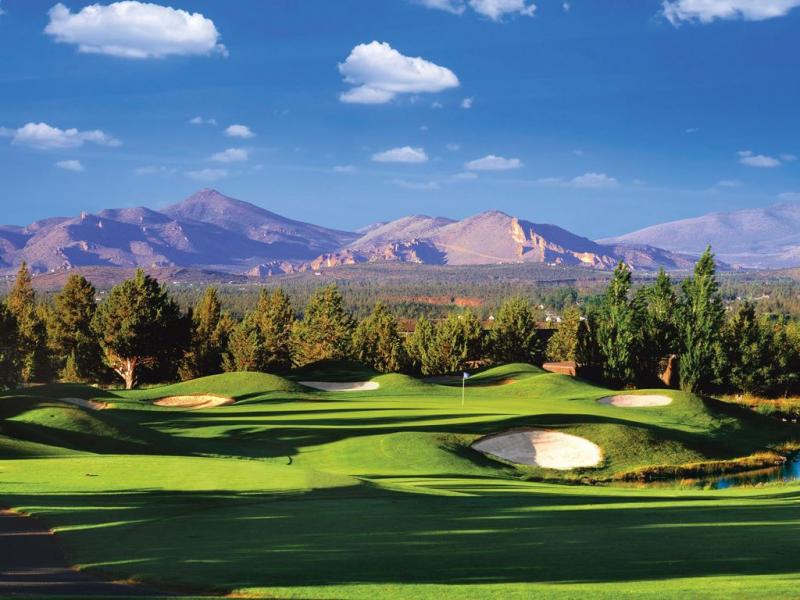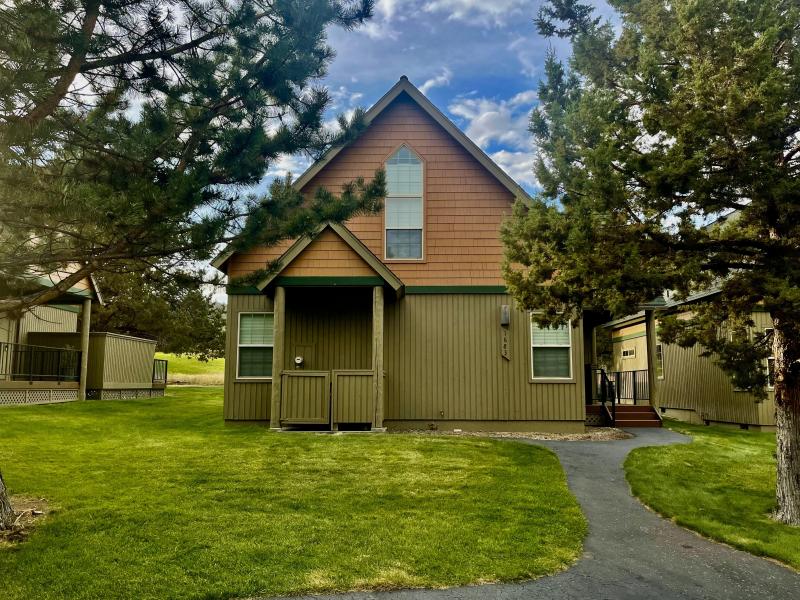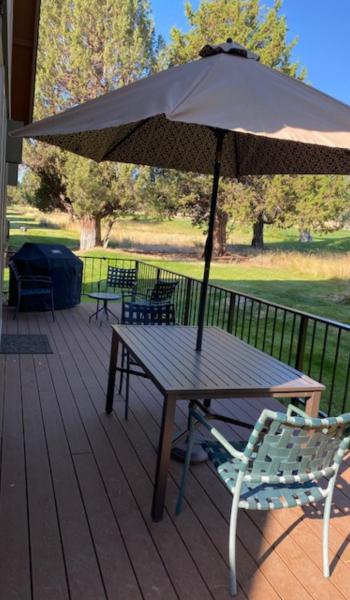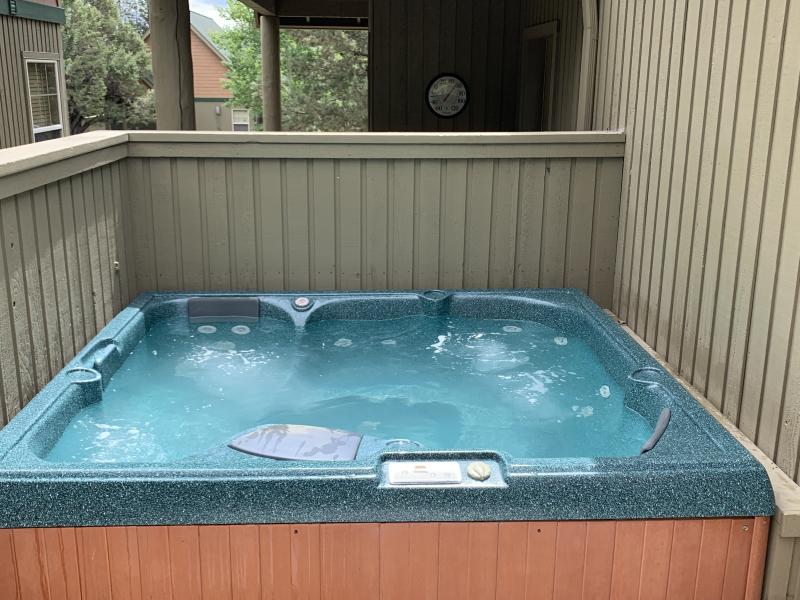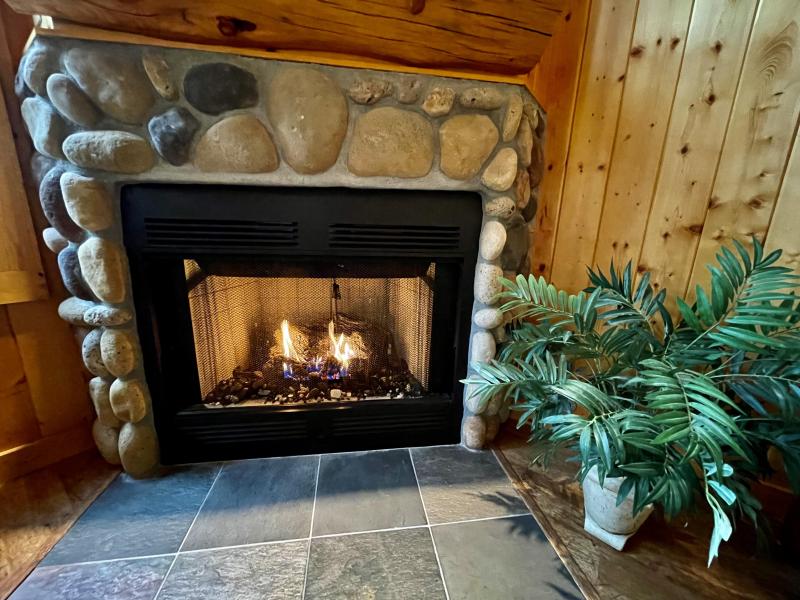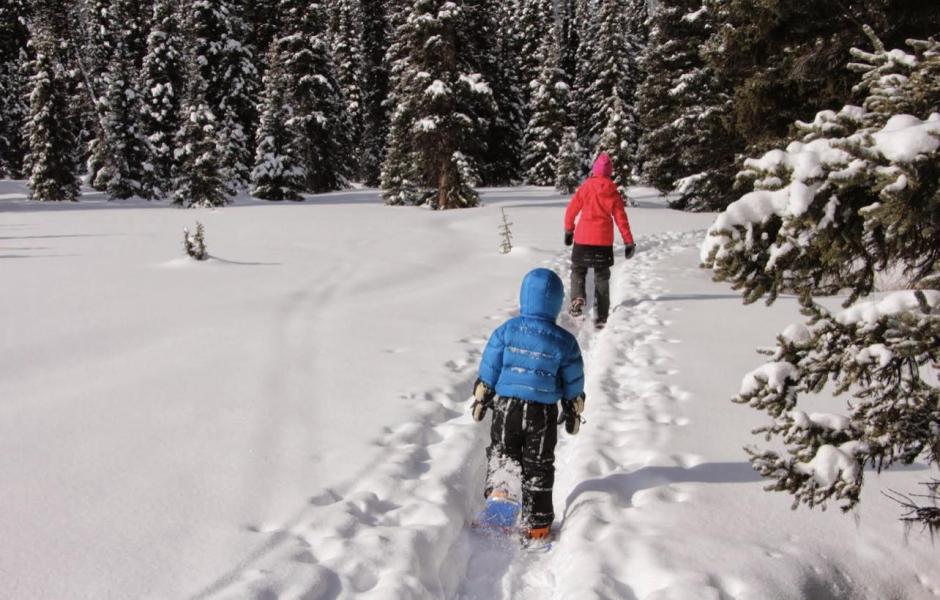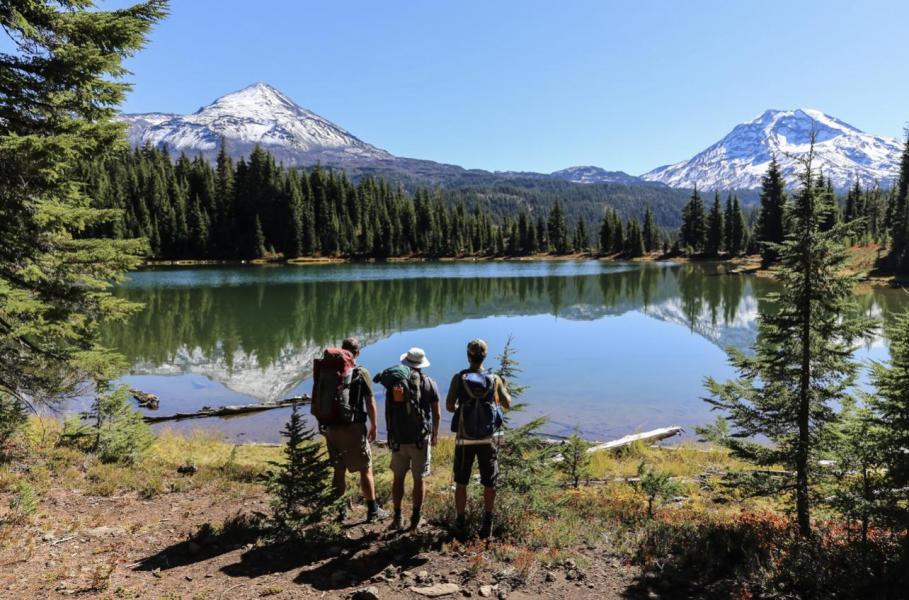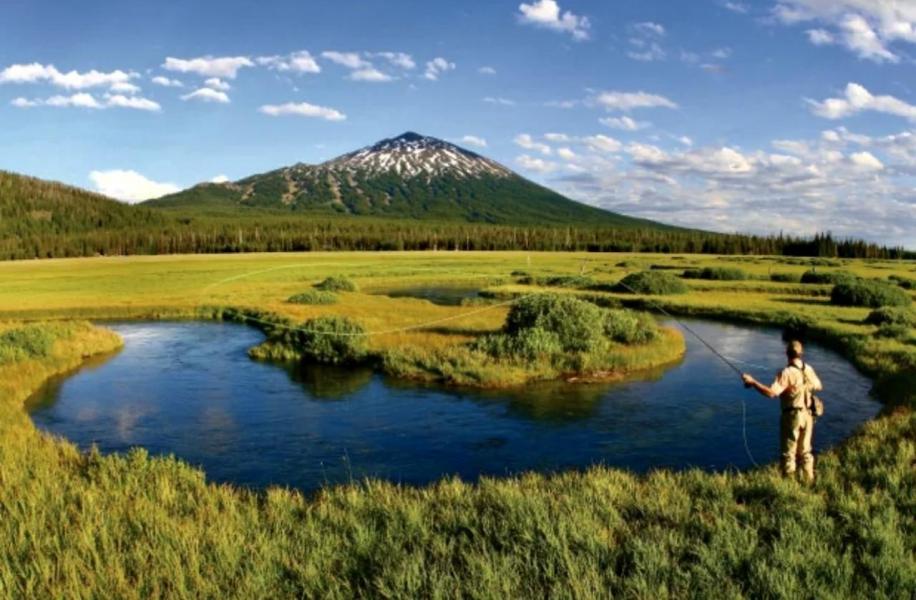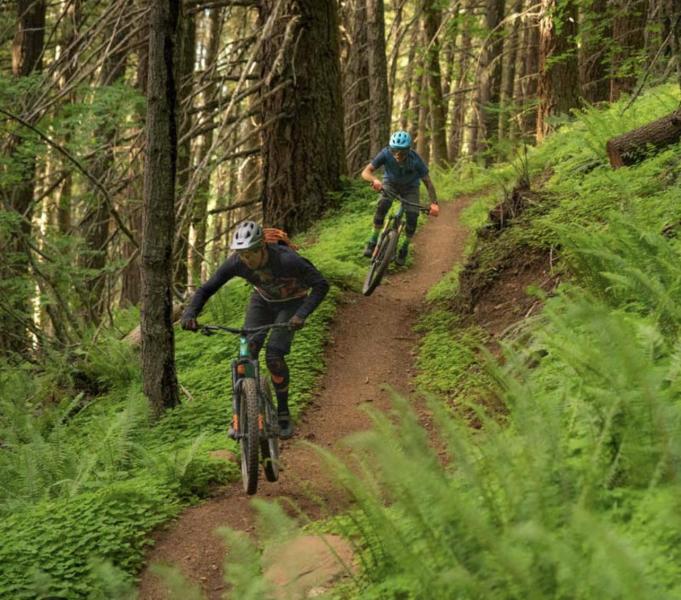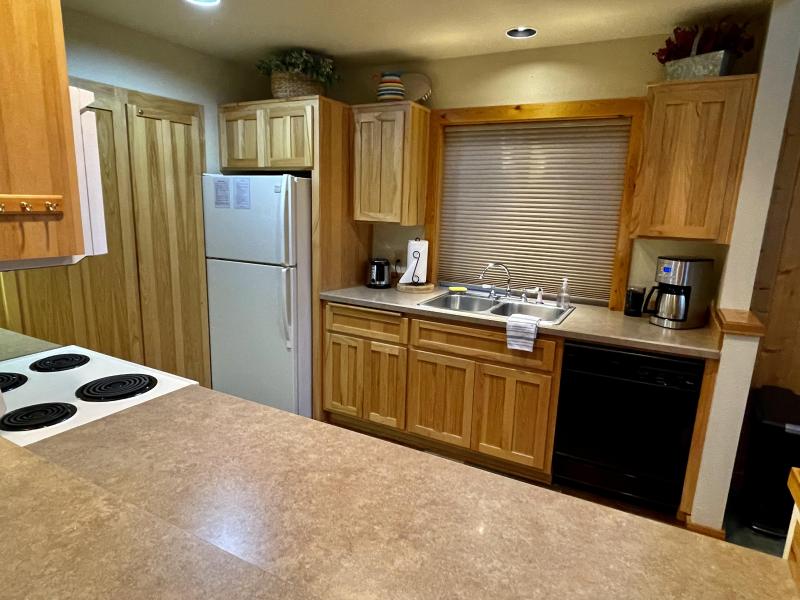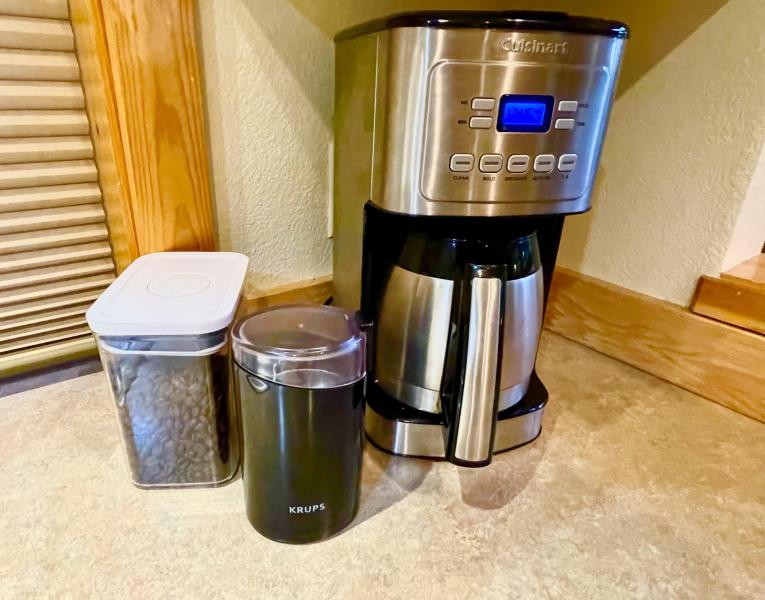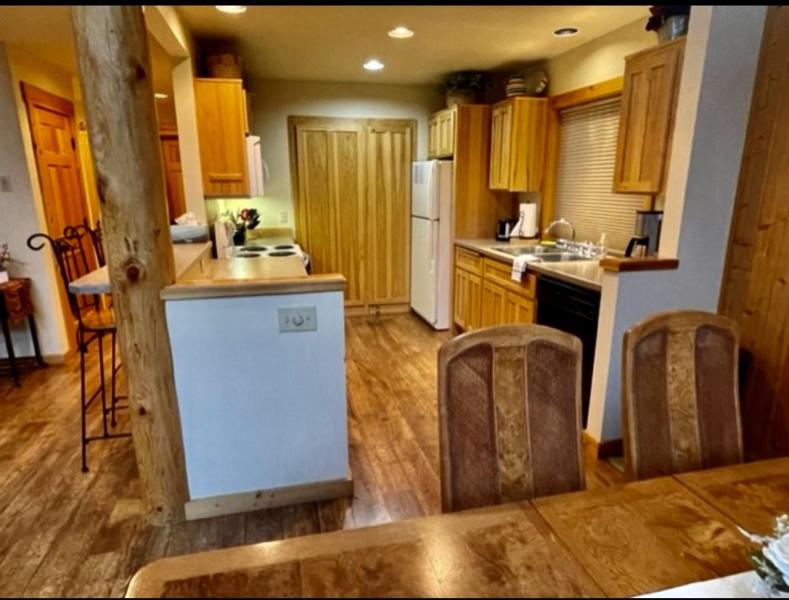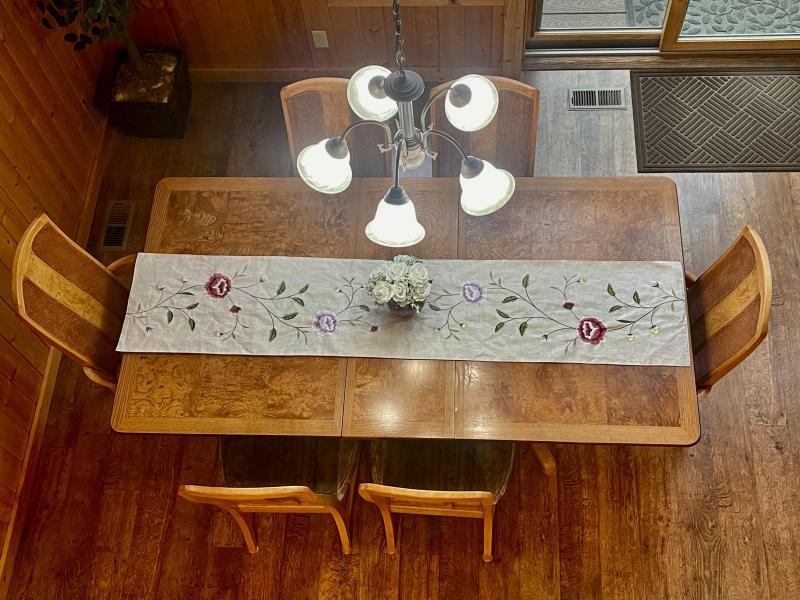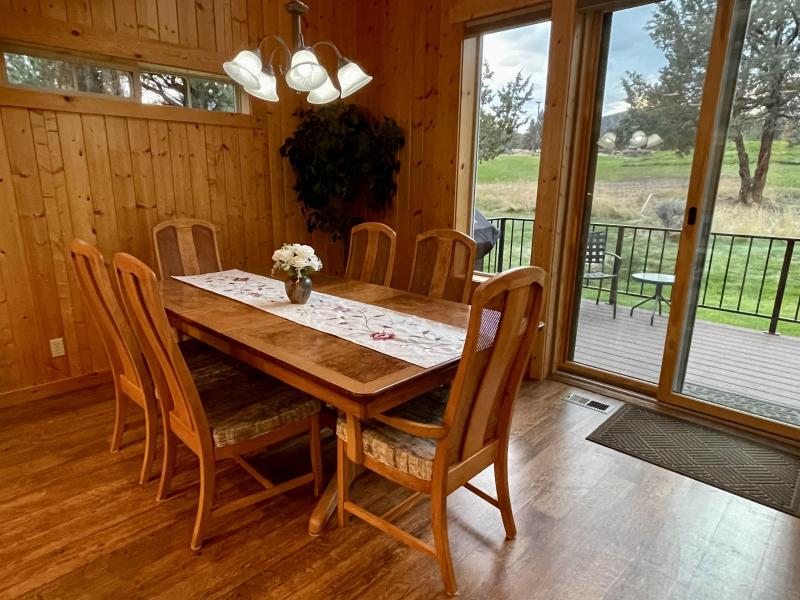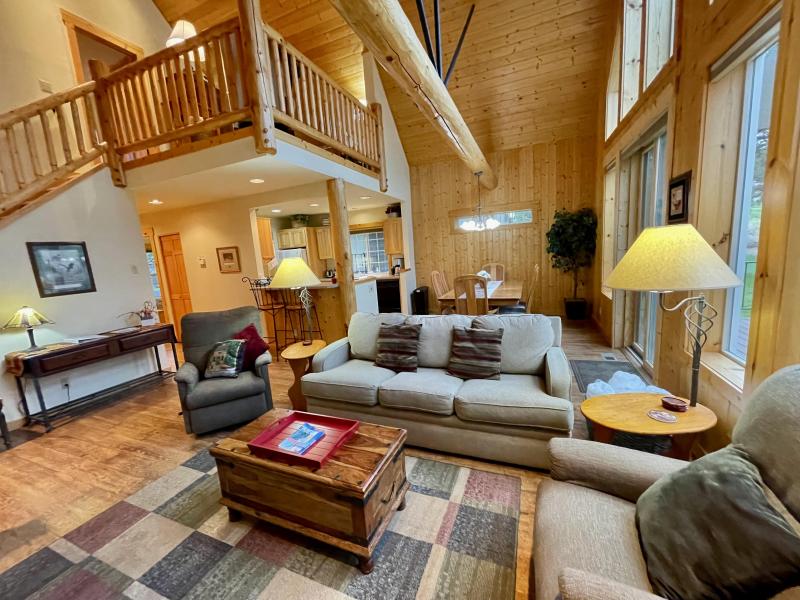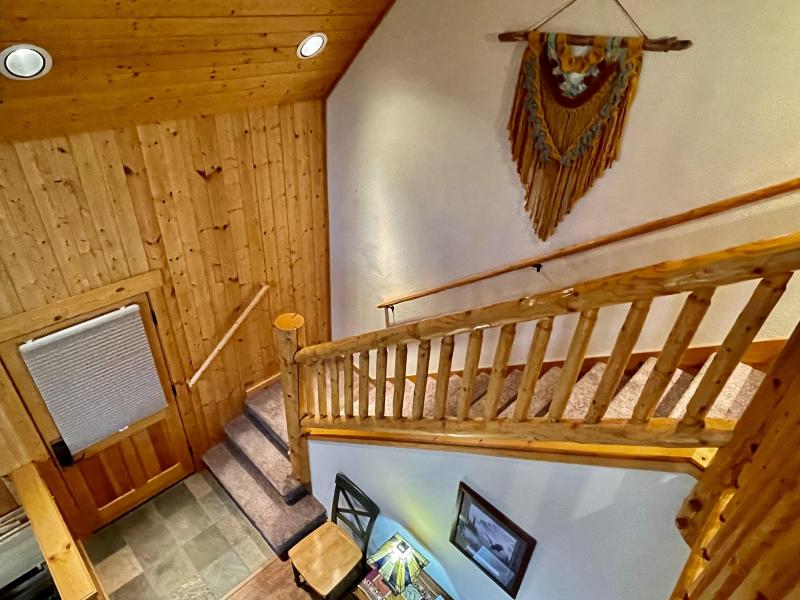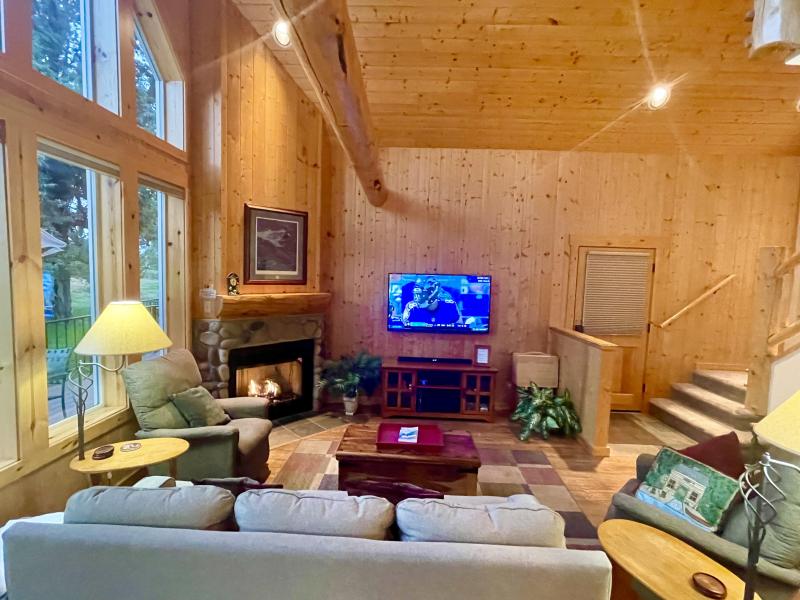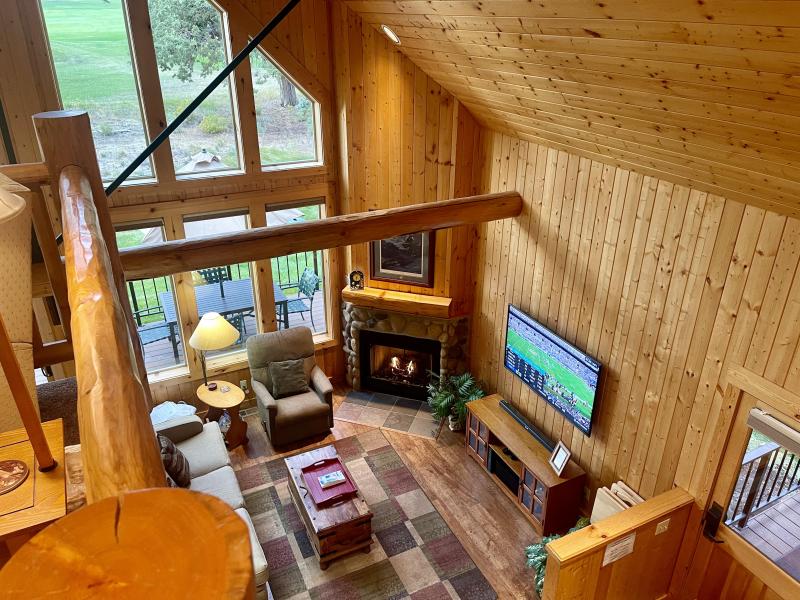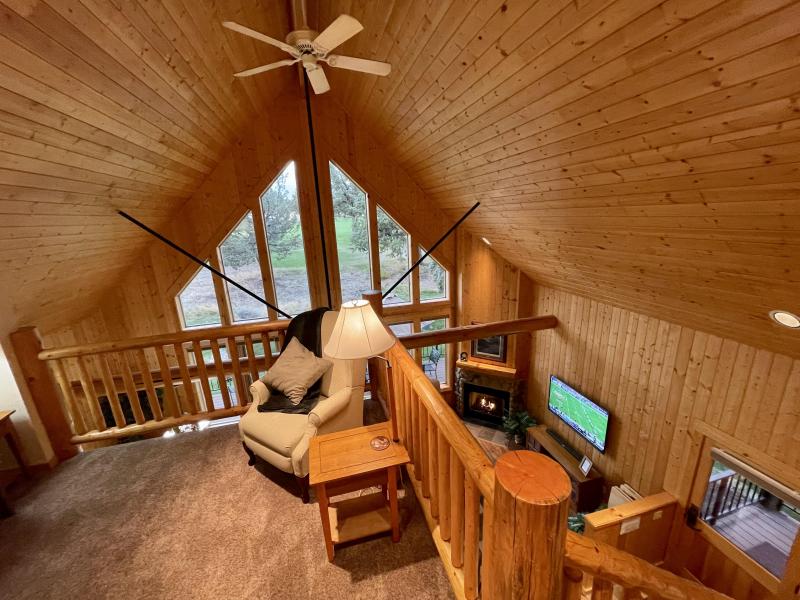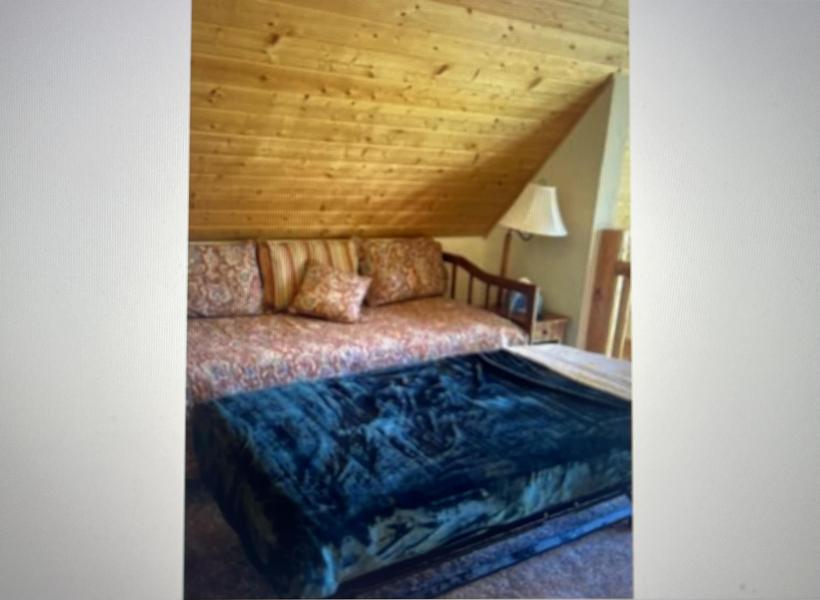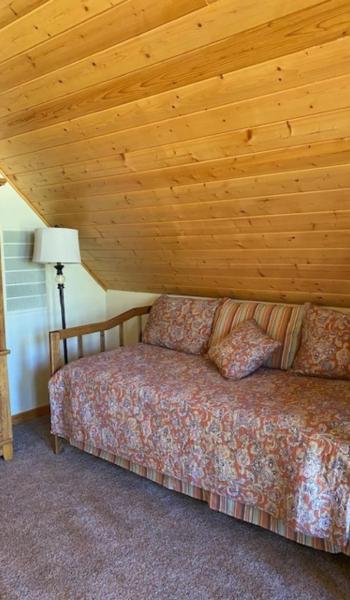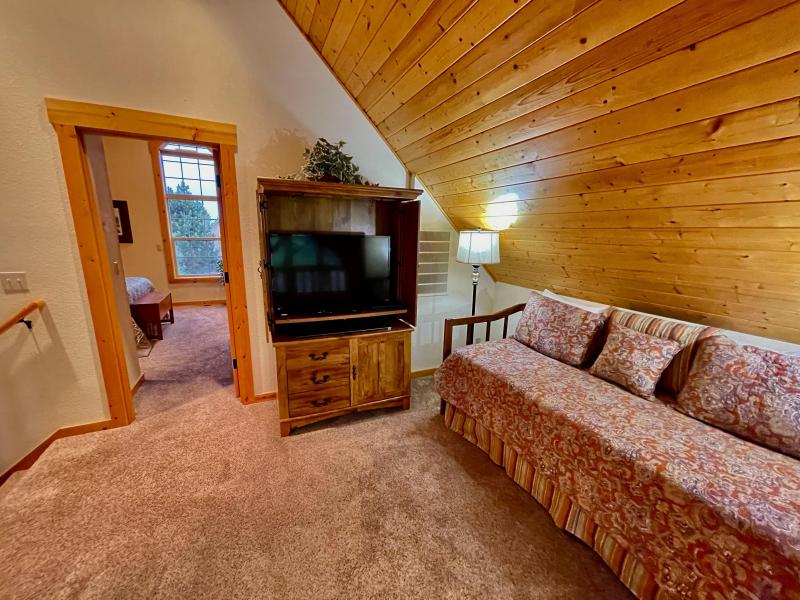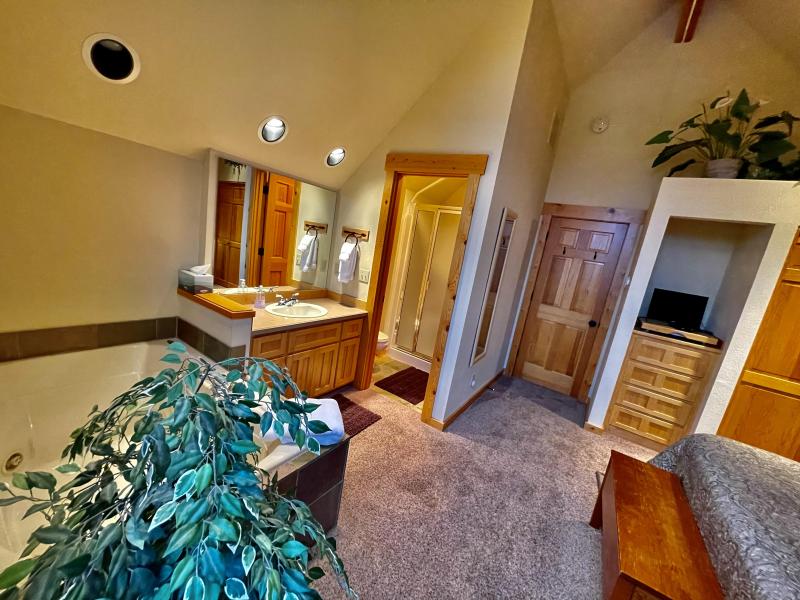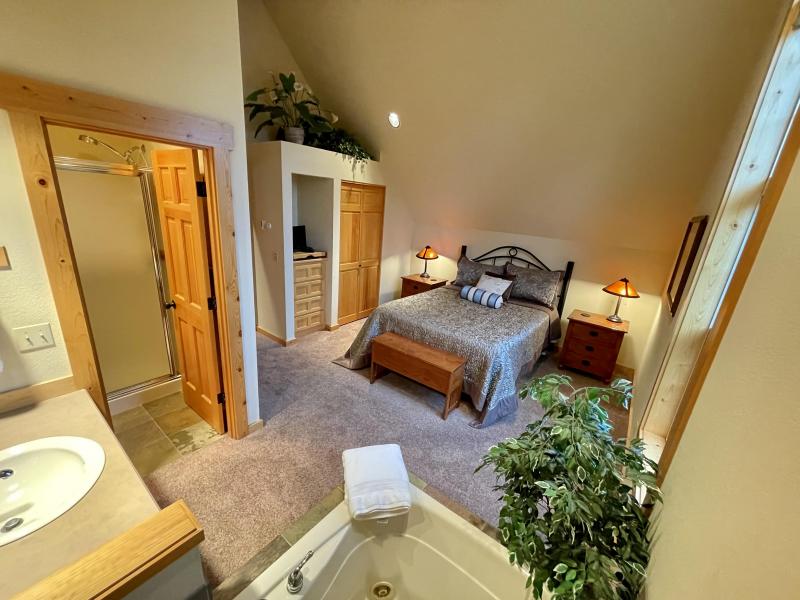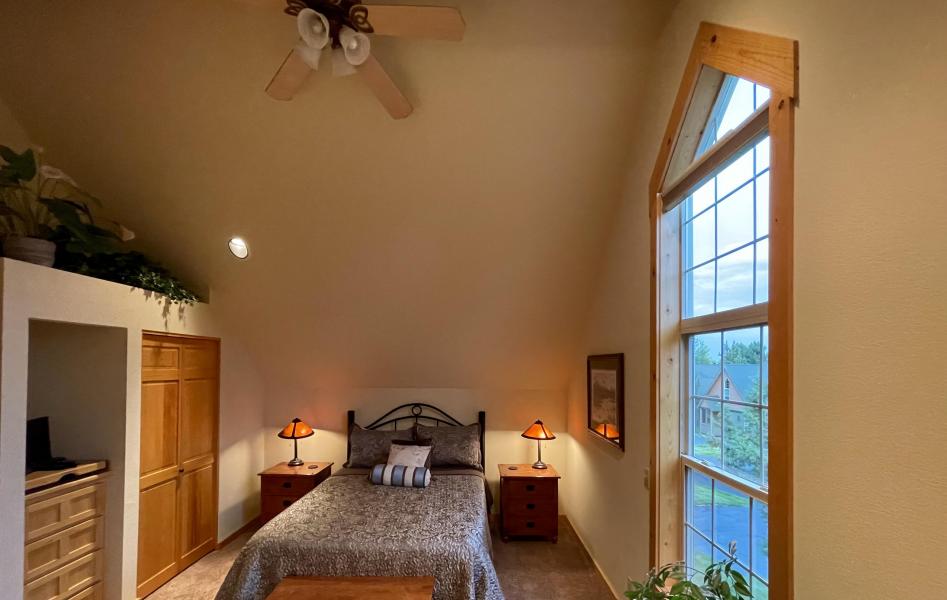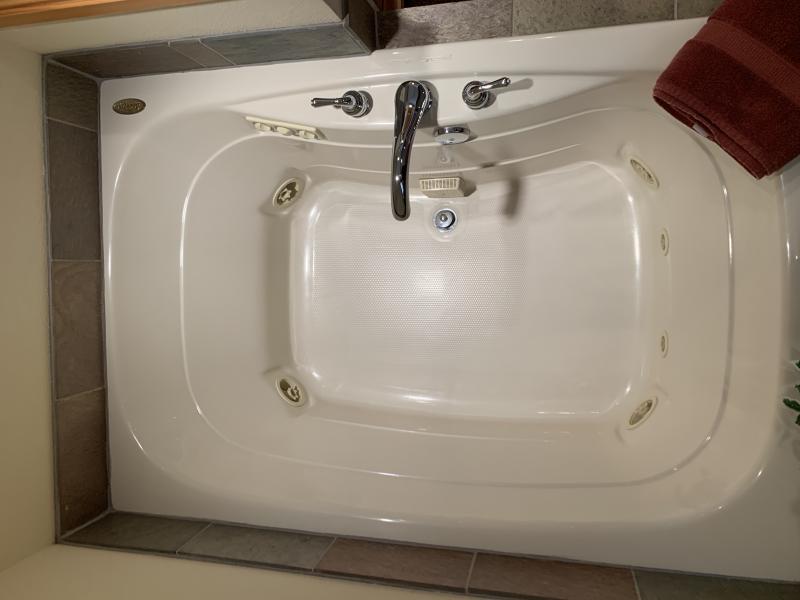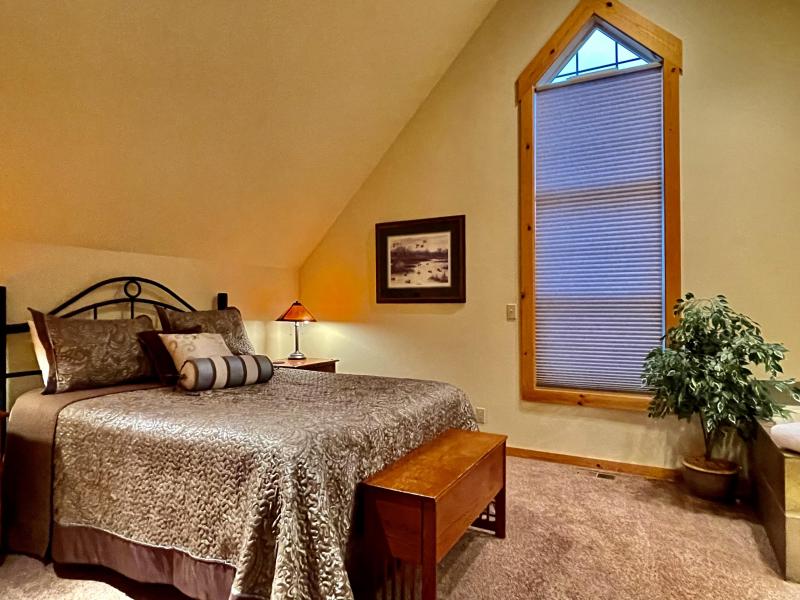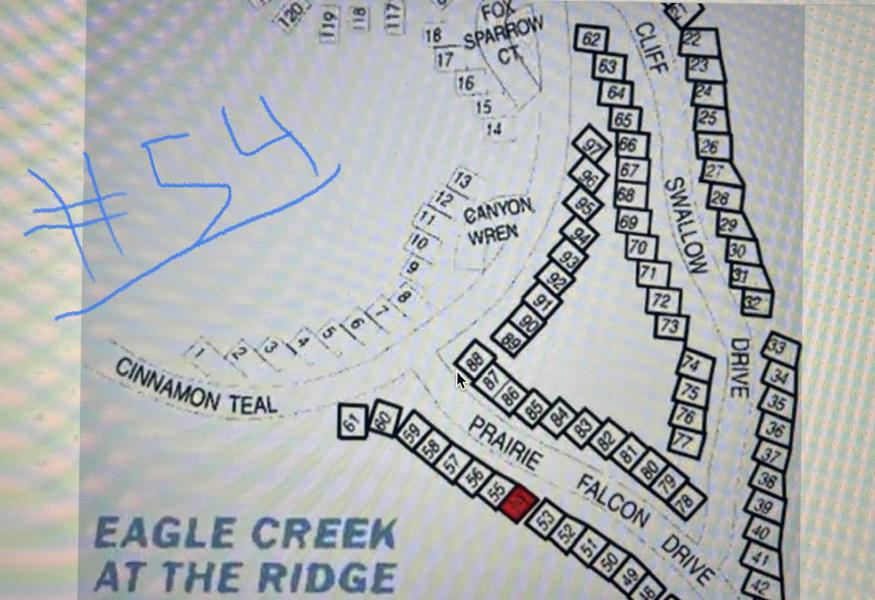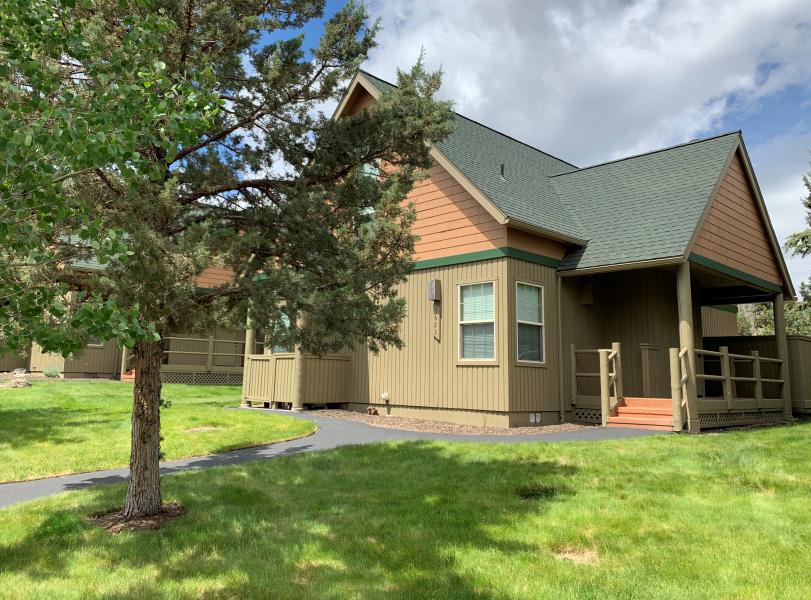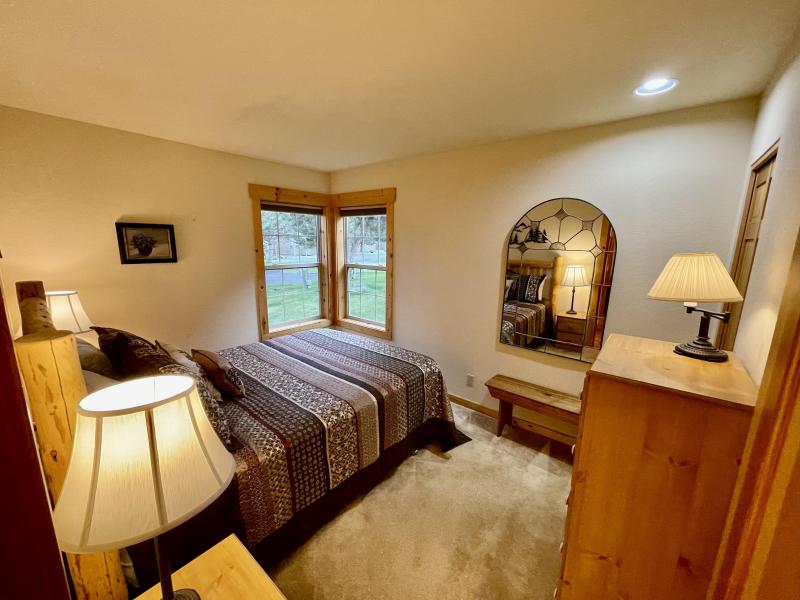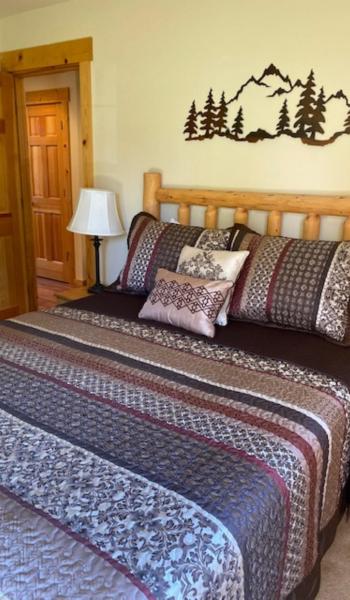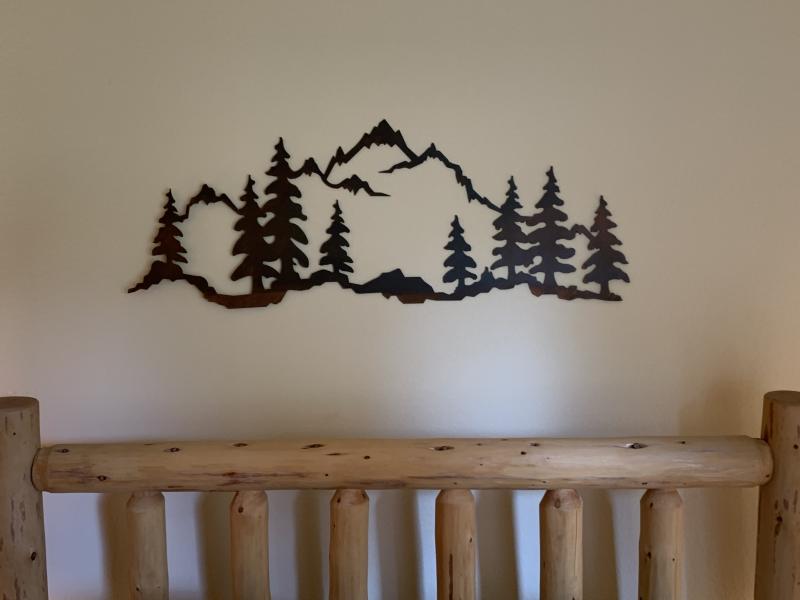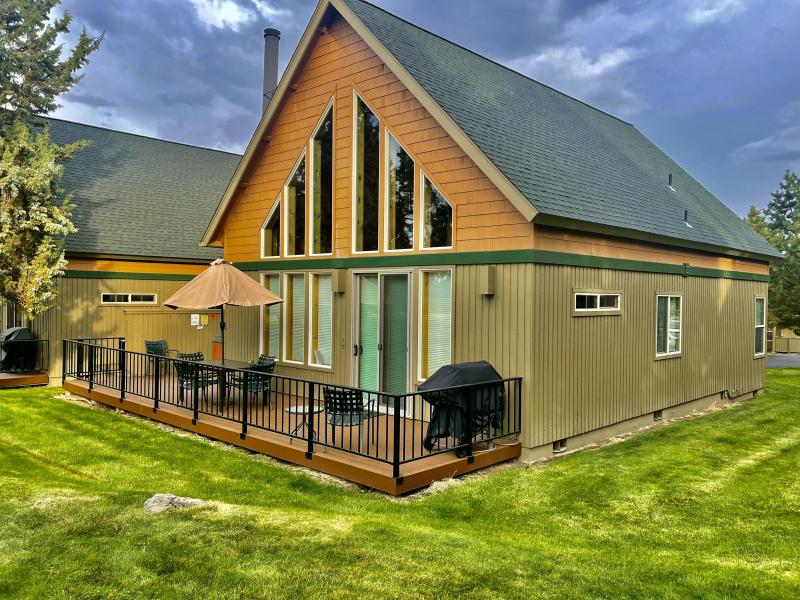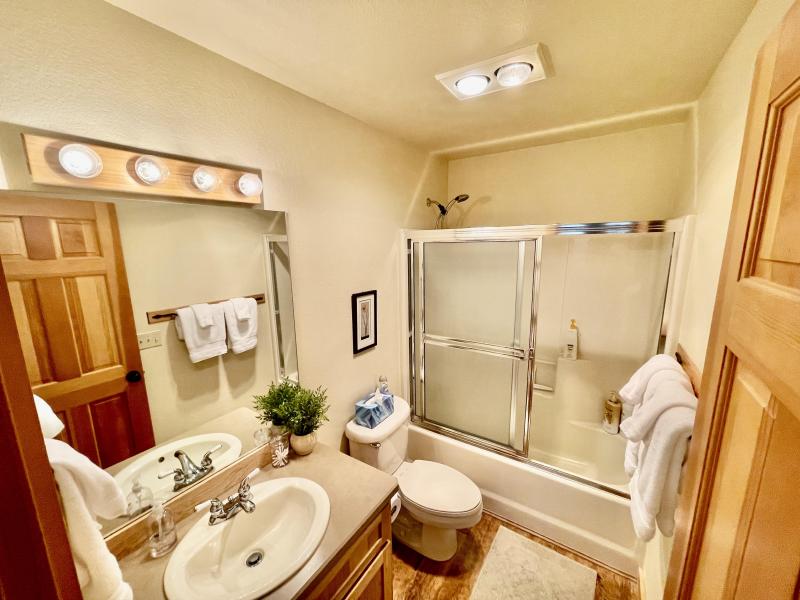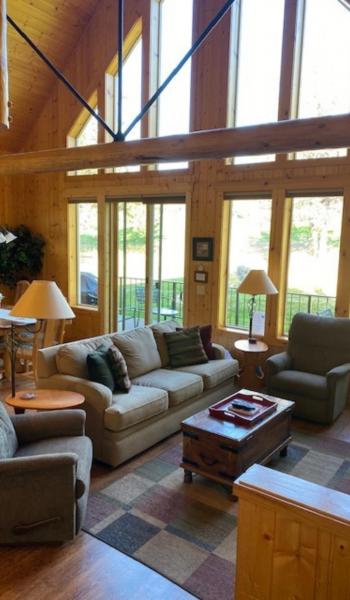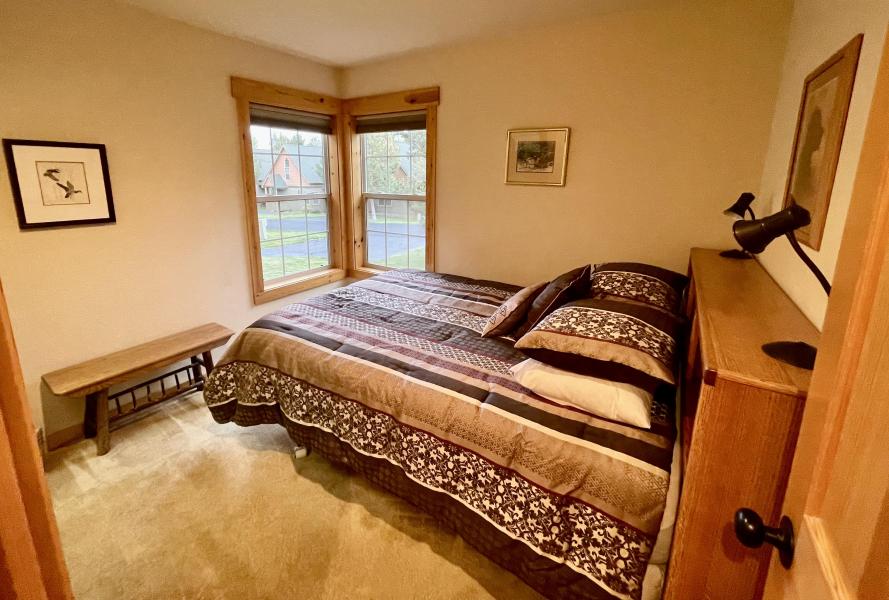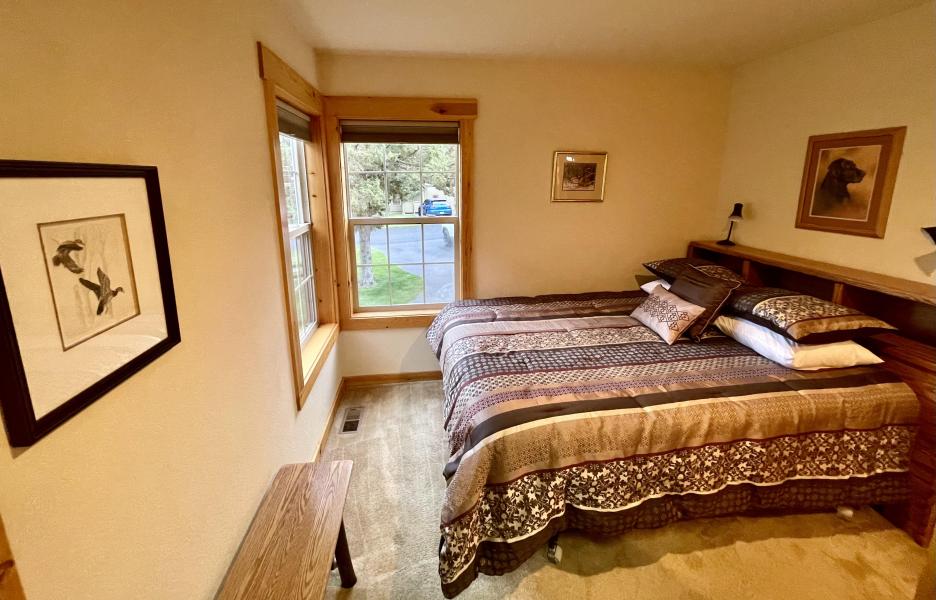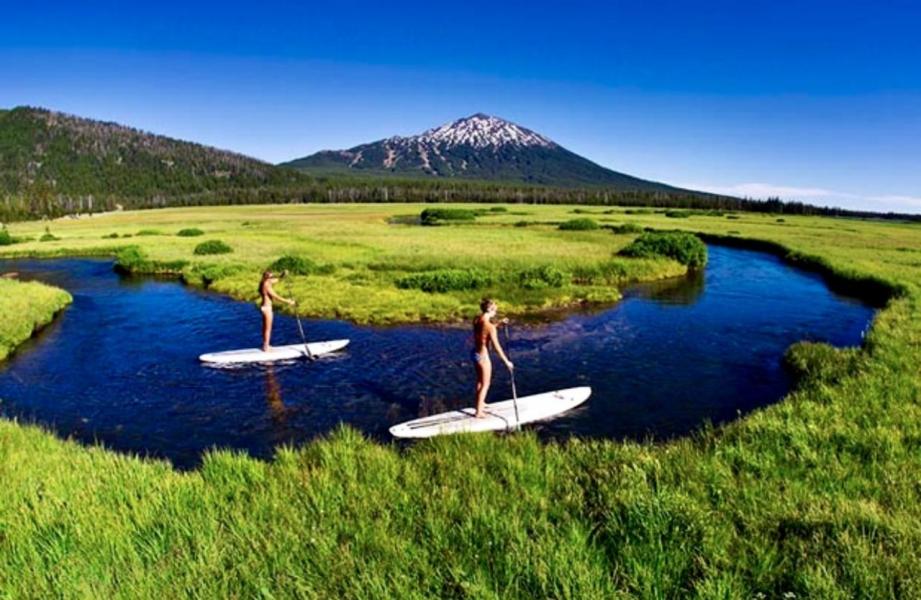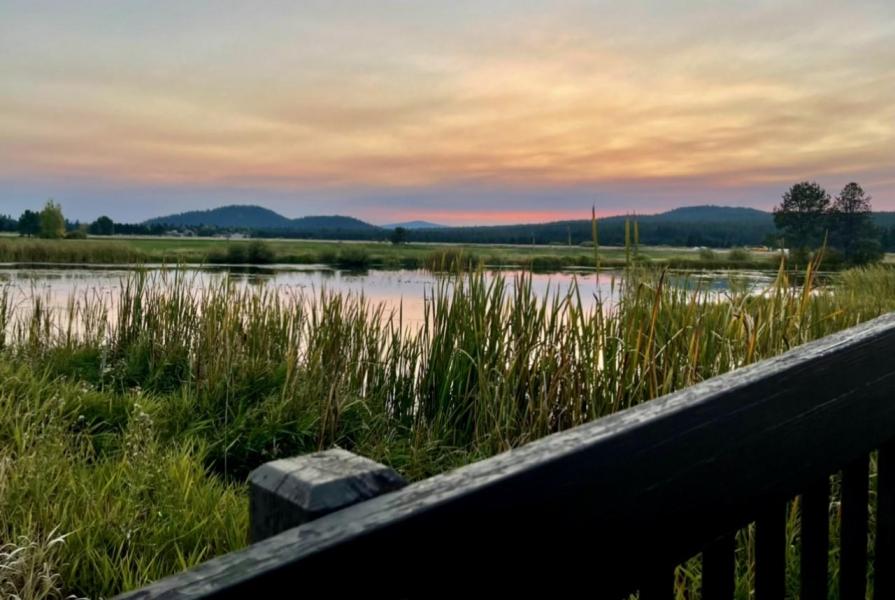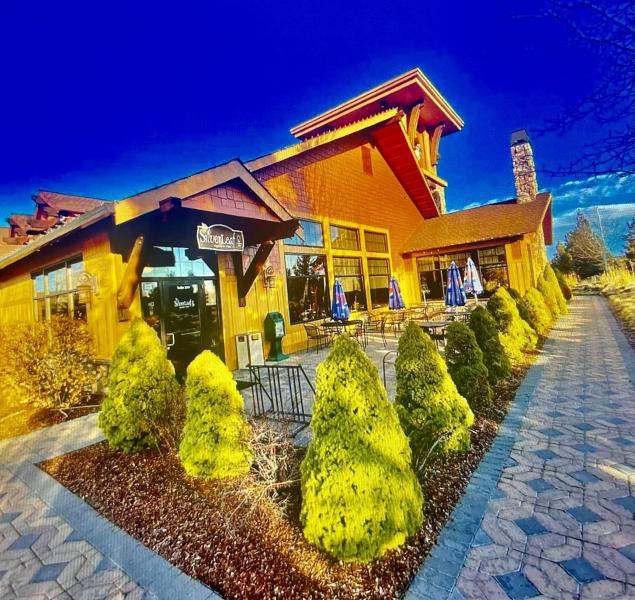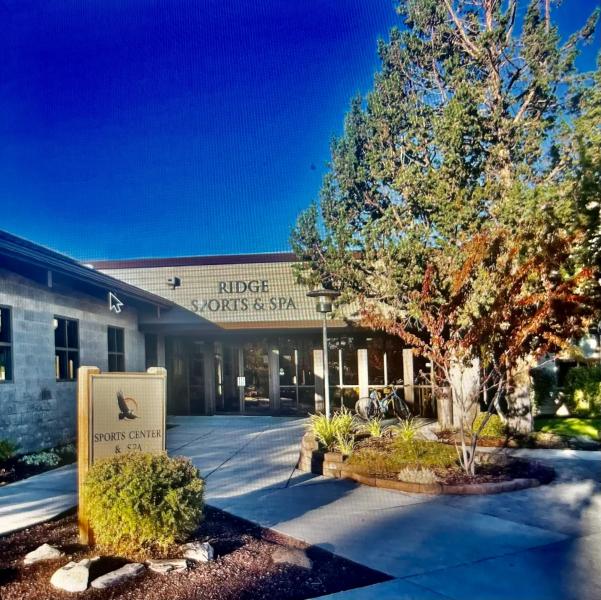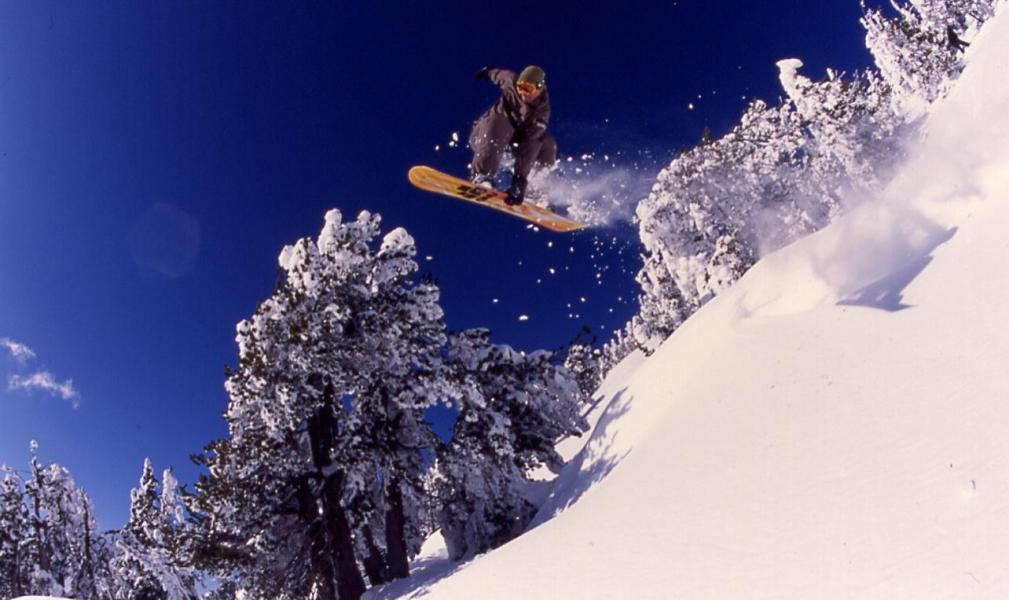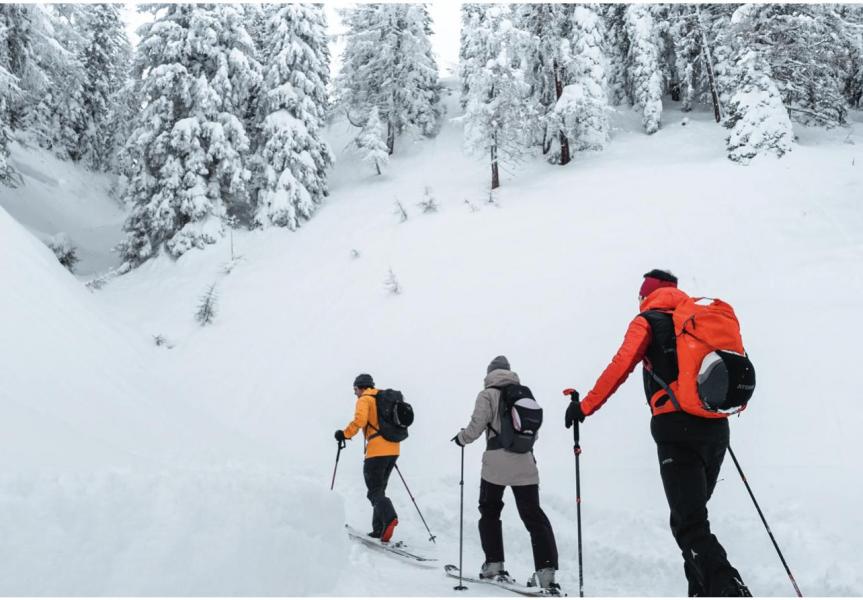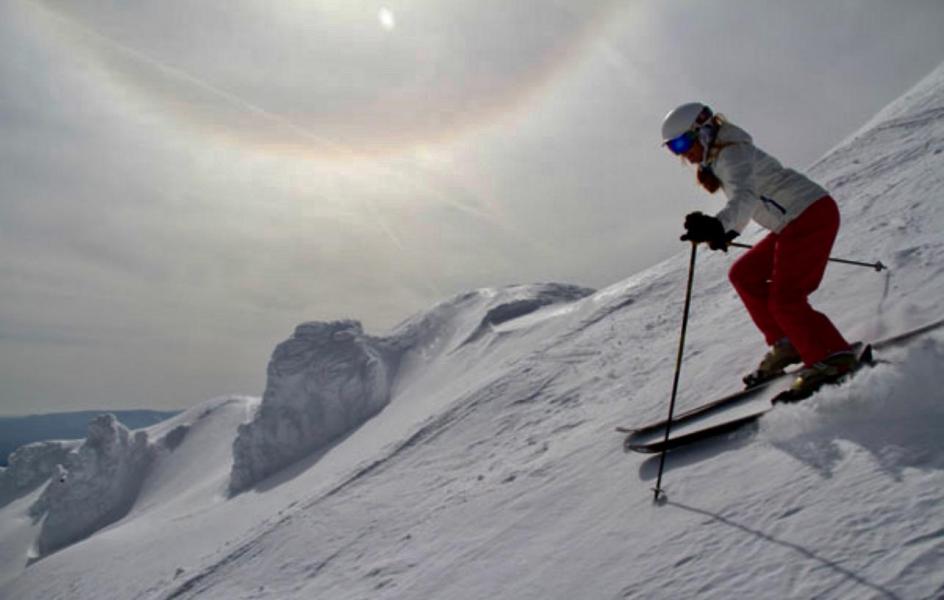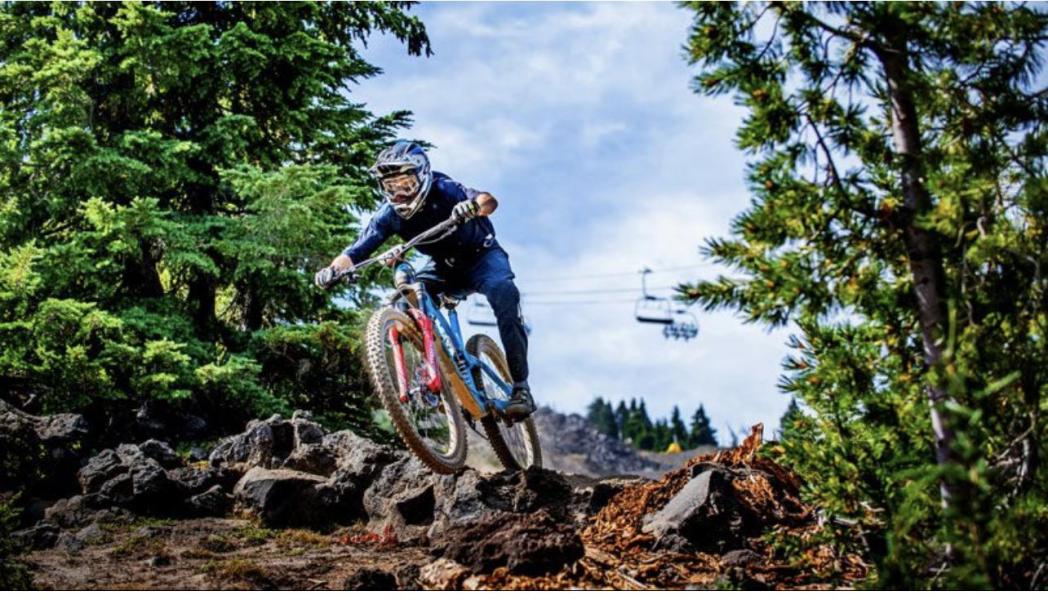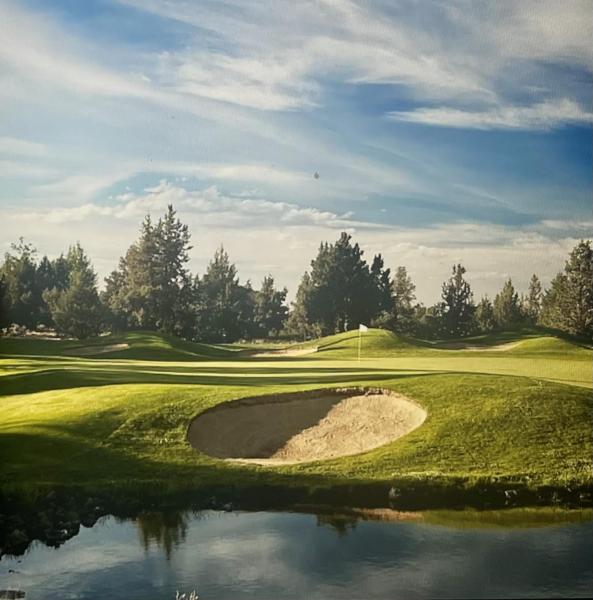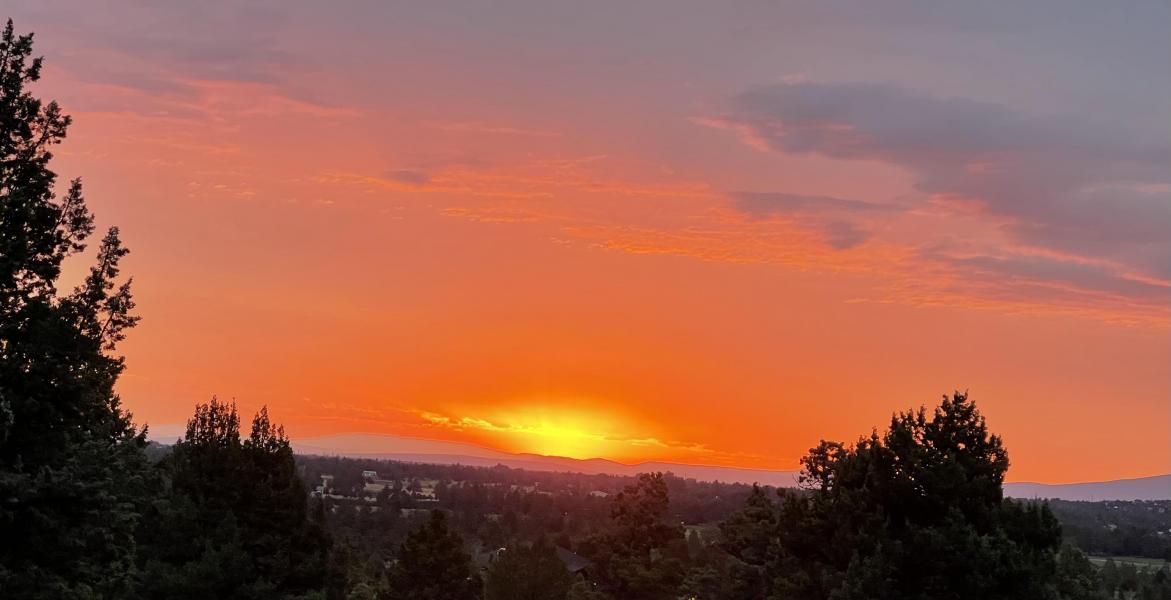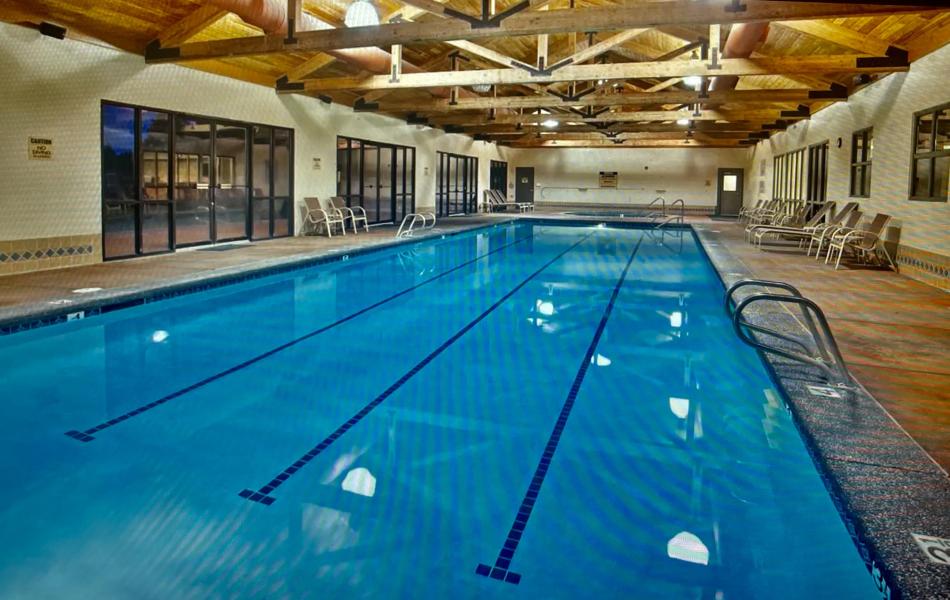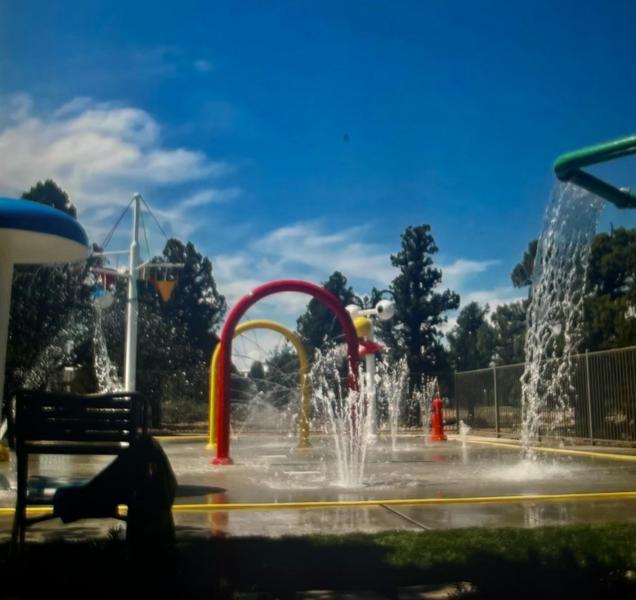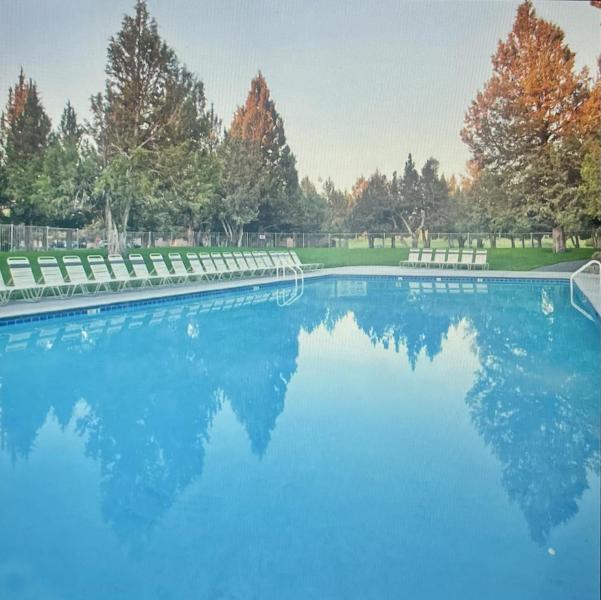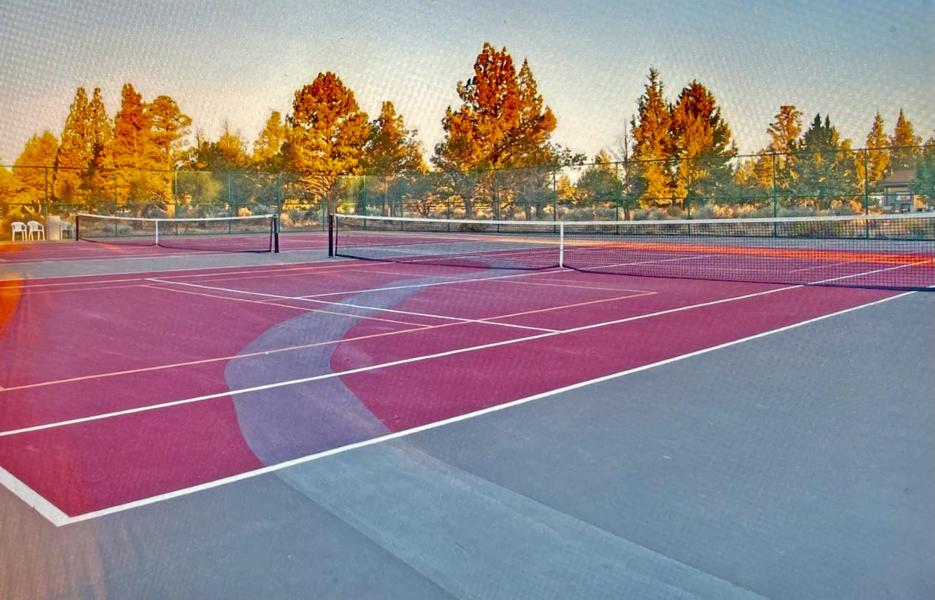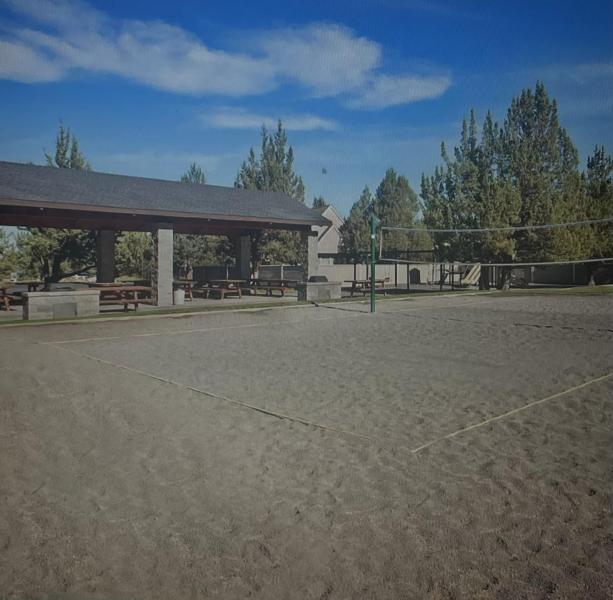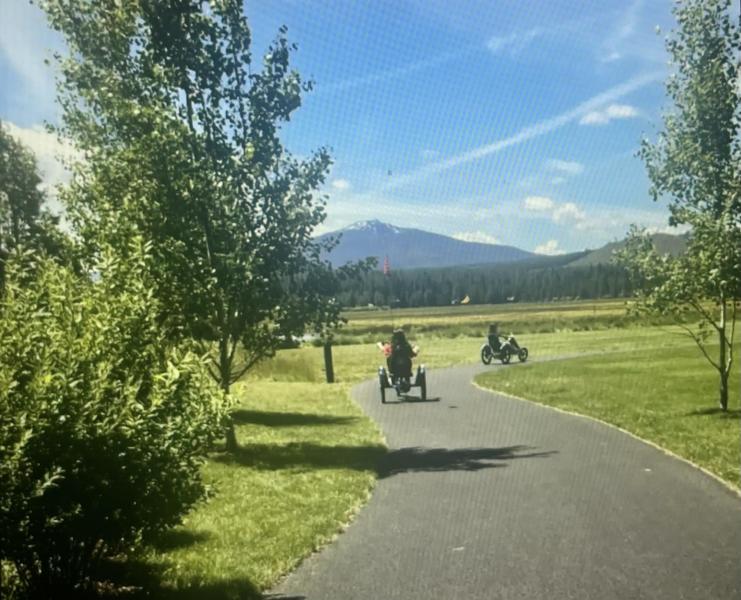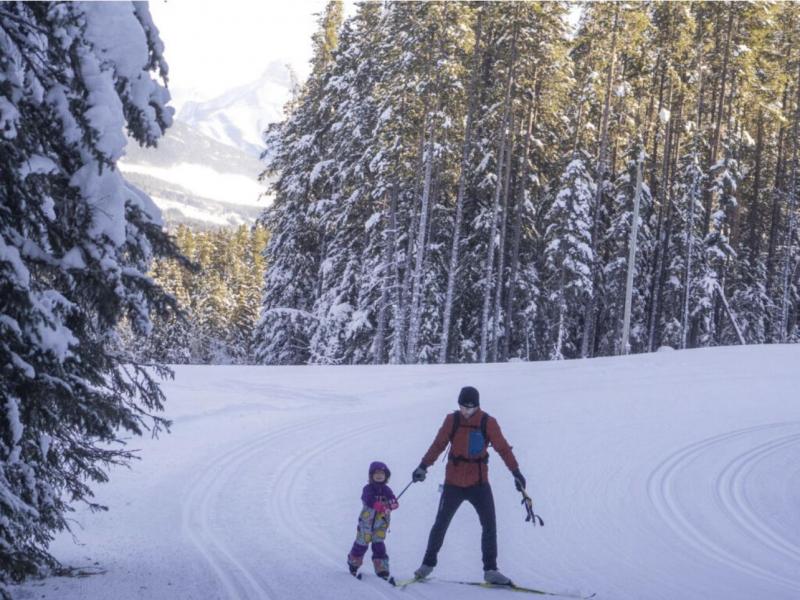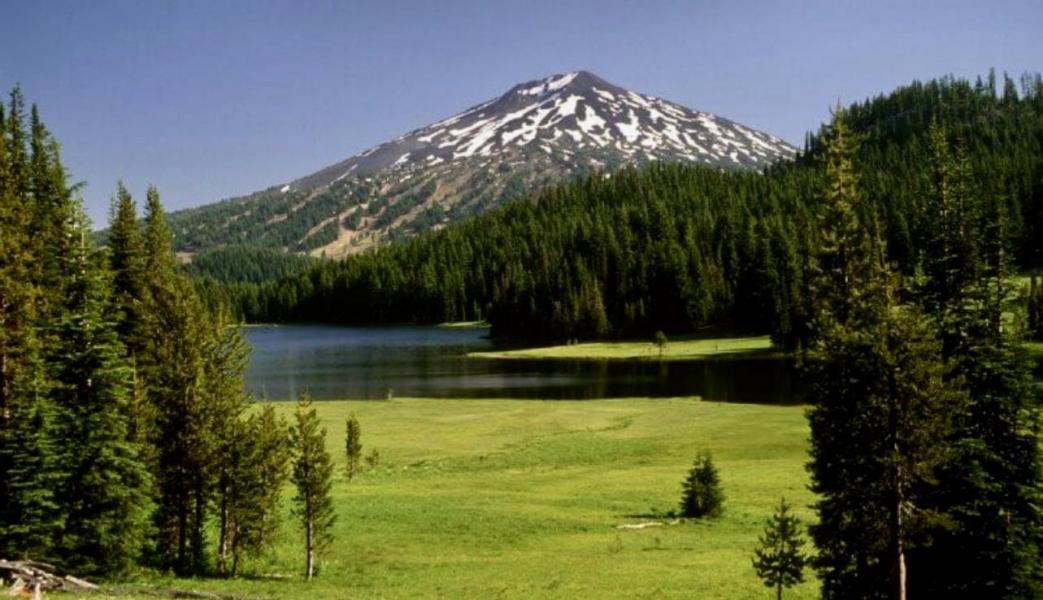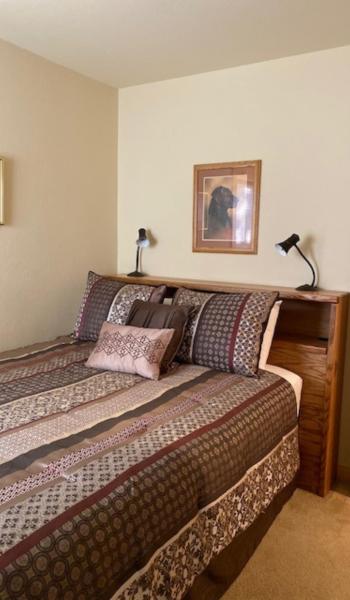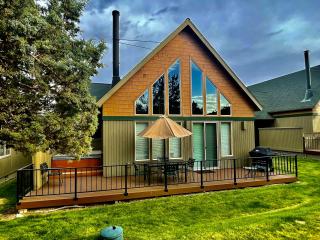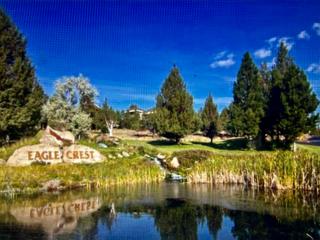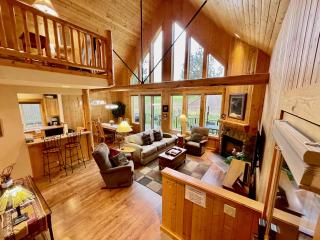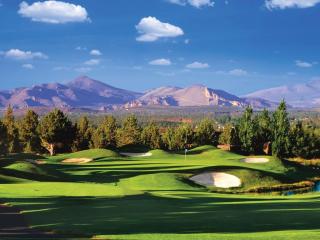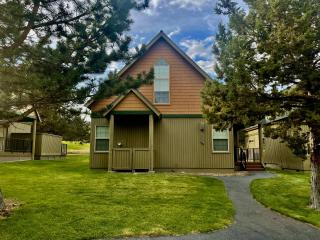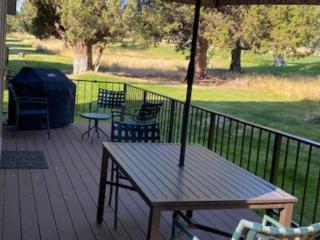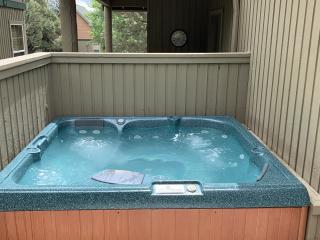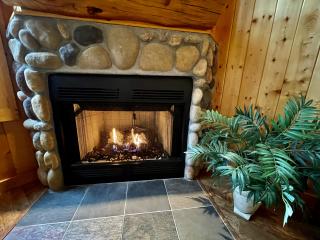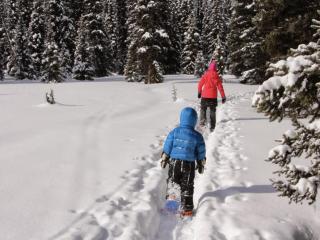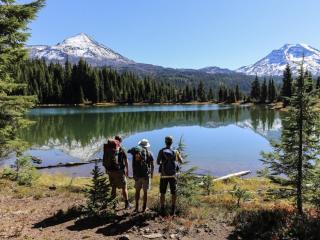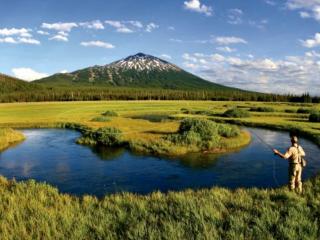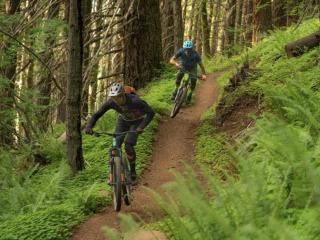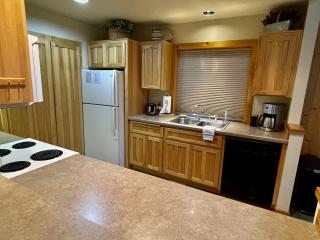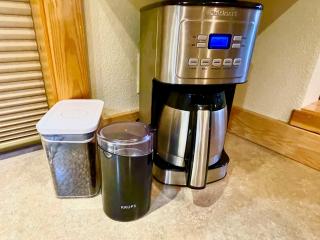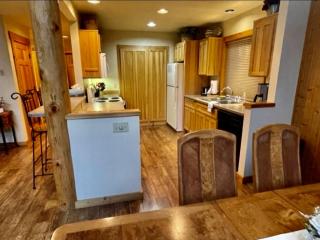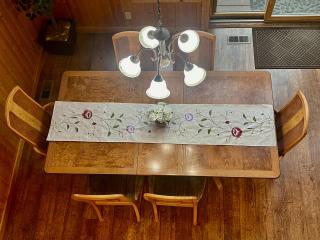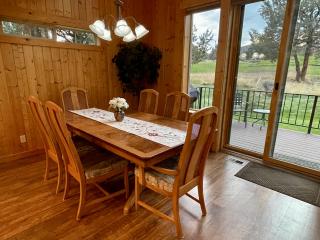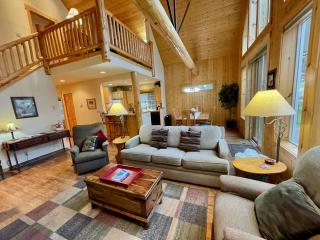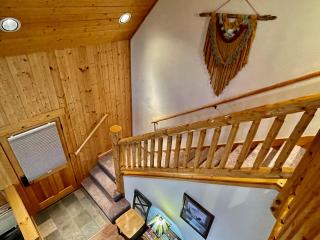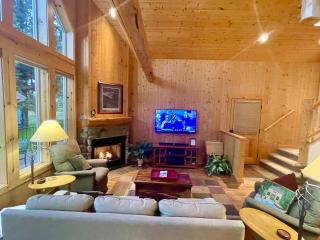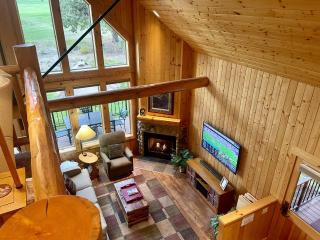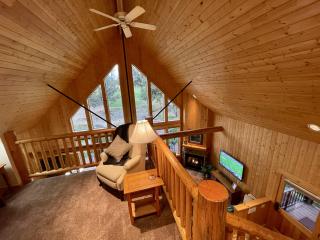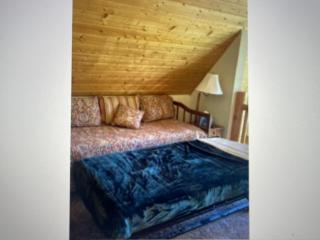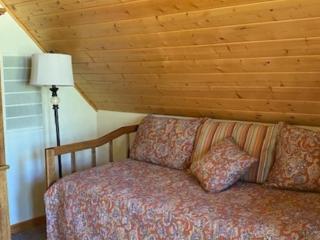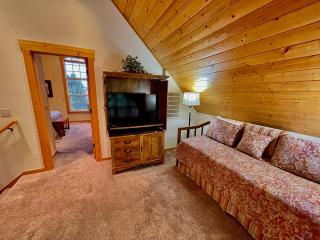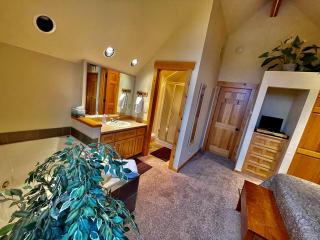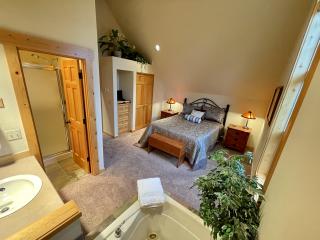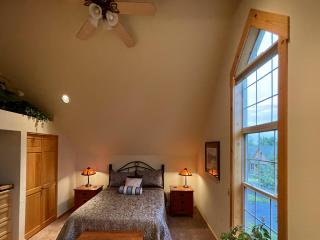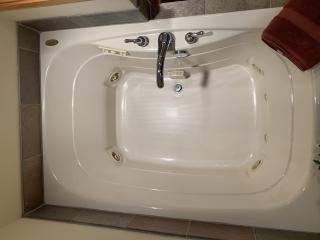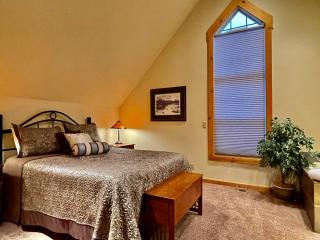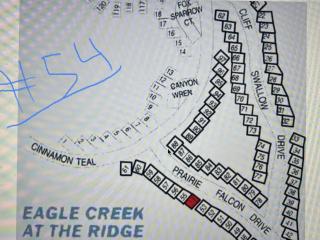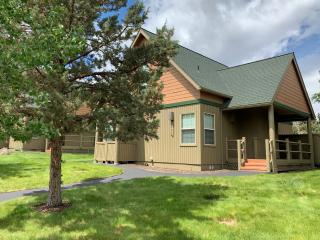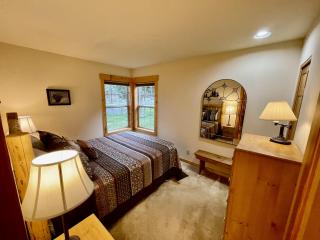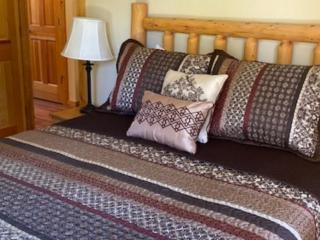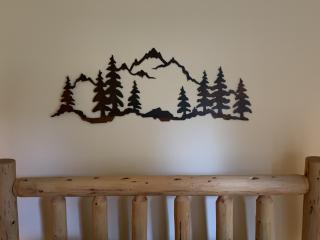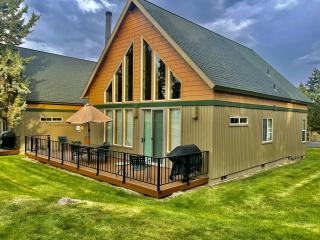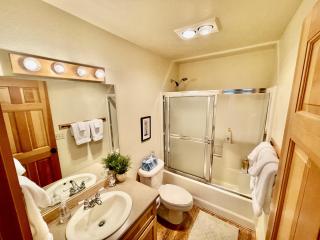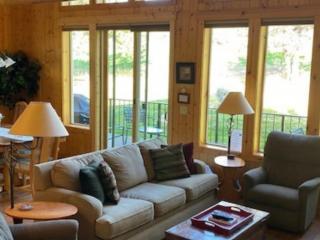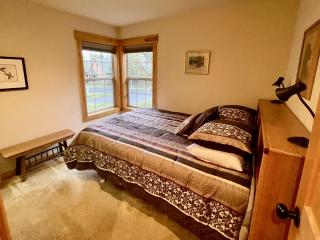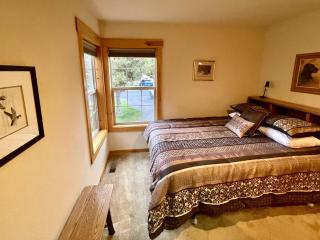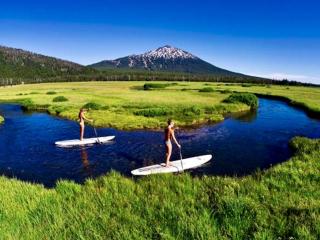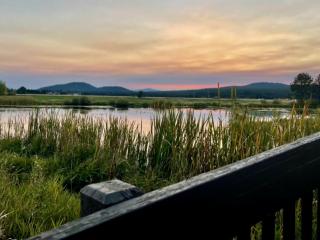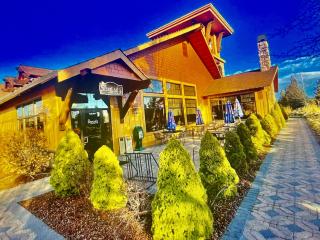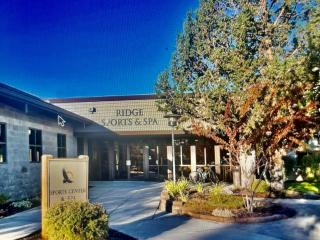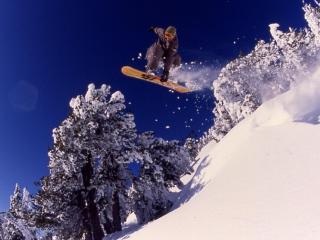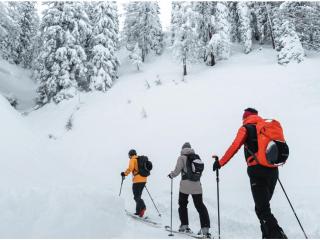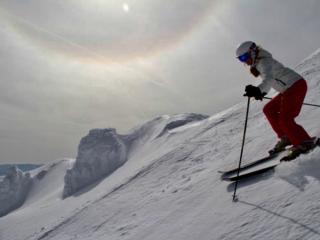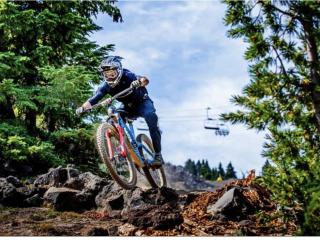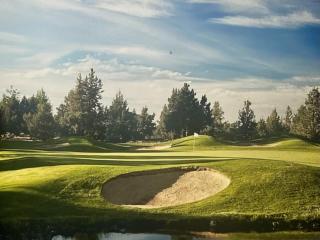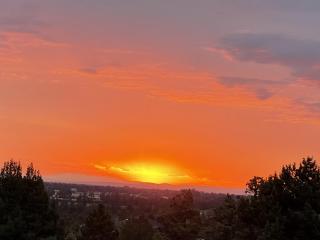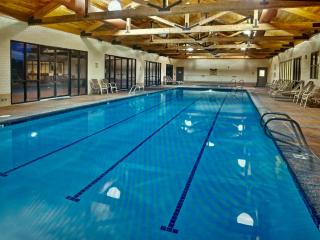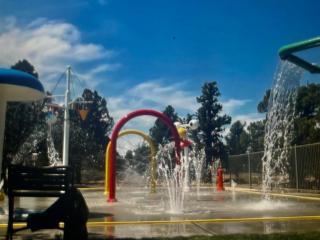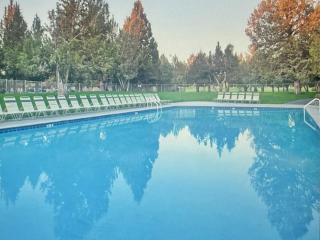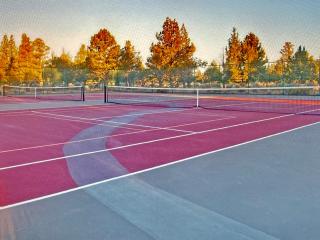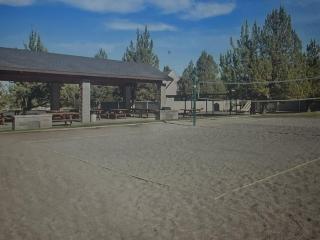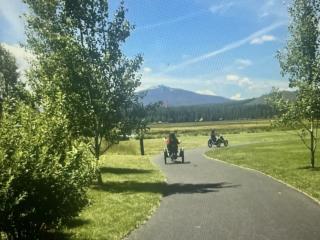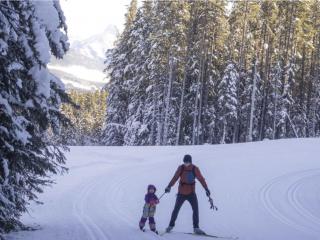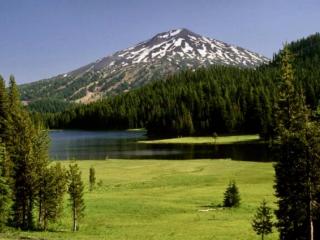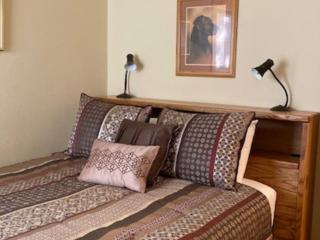 Eagle Crest Chalet;Outdoor Sports, Hot Tub, Spa & Golf.
Description
You will feel right at home in this cozy chalet with exposed lodge pole beams. Curl up next to the fireplace and peer out over the deck at the15th fairway of The Ridge golf course.
Need a little more relaxation? Take advantage of the private hot tub located on the deck. From the loft you can look out over the golf course and relax while you enjoy the natural light created by the wall of windows. Soothe away the day's hike or round of golf in the large jetted tub nestled in the master suite.
All the comforts of home and then some with this fully equipped kitchen. Enjoy a barbecue on the deck with outdoor seating while you watch one of our beautiful Central Oregon sunsets.
This log cabin style chalet is a great way to spend time away from home.
PETS
1 (one) well-behaved dog is permitted per stay. We kindly ask that you keep your fur friends off the beds, also any other furniture and they are not left unattended in the Chalet for extended periods of time unless crated/ kenneled. For guest with more than one pooch, exceptions may be considered but must be arranged prior too booking. Sorry, no cats or other pets at this time.
A $30.00 pet fee will be charged per pet per stay, Pet fee must be arranged before booking and is to be paid separately before arrival.
Amenities
+ more
- less
Carbon Monoxide Detectors
High DEF / Flat-Screen TV
Enhanced Cleaning Practices
Room details
4 bedrooms
2 full bath
+ more
- less
Bedrooms
Bathrooms
Sink
Toilet
Bathtub
Shower
Downstairs Bathroom (shared) :
Sink
Toilet
Bathtub
Shower
Rules and special rates
10 guests max
2 nights min stay
29 nights max stay
+ more
- less
check-in: 04:00 PM
check-out: 11:00 AM
Rates:
Base Rate:

$194.25

/nt
Christmass from 12/21 to 01/02:

$262.50

/nt
thanksgiving from 11/25 to 11/30:

$246.75

/nt
New. Years from 12/30 to 01/02:

$262.50

/nt
valentines from 02/11 to 02/15:

$225.75

/nt
4th of July from 07/02 to 07/05:

$288.75

/nt
summer from 06/01 to 09/20:

$288.75

/nt
winter from 11/01 to 02/28:

$194.25

/nt
fall from 09/21 to 10/31:

$199.50

/nt
spring from 03/01 to 05/31:

$236.25

/nt
Discounts:
Stay 14 nights: 2% off
Cancellation Policy
The guest can cancel up to 7 days before arrival and receive a full refund. There is a free cancellation window 24 hours after booking.
Reviews for
Eagle Crest Chalet;Outdoor Sports, Hot Tub, Spa & Golf.
August 2022 We had such a great family vacation in this home. The hot tub and deck were amazing. The rooms, kitchen, and living room were great. The community pools were a little strict with rules about floats and food, but we're still worth it. Definitely recommend this home! July 2022 Nice location on the golf course and well-stocked kitchen. July. 2022 Clean, cozy, and comfortable for our group of 4 adults, 2 children, and a baby. Kitchen had everything we needed. Loved sitting on the back porch in the evenings. Overall, it was a great stay. June 2022 The home is very cozy. Great location, we felt safe with our boys there. Very clean and wonderful communication. May 2022 The home is very cozy. Great location, we felt safe with our boys there. Very clean and wonderful communication. January 2022 Excellent chalet in great location. The house is well equipped and Keri was quick to respond to all questions. We had a great family get together . October 2021 The chalet was perfect for our group and in a great location. The jacuzzi was the best part. The whole place was spotless when we arrived. Keri was very prompt when responding to messages as well. I highly recommend this place to everybody. July 2021 Keri was amazingly communicative! She offered us early check in and was so kind! This resort is so family friendly and we wish we had booked a longer stay! The chalet is fully equipped and comfortable. We felt right at home- very clean and had all of the extra things like spices, coffee, pots and pans! We will be back!!! Prime location- couldn't have asked for a better stay! July 2021 Absolutely stunning chalet. We had a great time with the whole family. Beautiful home and surrounded by central Oregon's beauty! We will definitely be making this an annual trip! June 2021 Beautiful and cozy cabin with a wonderful view out the back. Conveniently located for all that Central Oregon has to offer. The house has a great layout that worked perfectly for both our little ones and grandparents. The beds are very comfortable and the house is extremely well stocked. We look forward to returning! April 2021 This cute little cabin is wonderful for anyone looking for a retreat in central Oregon. Keri was super accommodating to our dogs, which is extremely important to us. She also made the checkout instructions clear and easy to follow and even allowed us to leave slightly later to finish the cleaning process. The house is cozy and comfortable, if a bit far away from town; we enjoyed our stay here. Augest 2020 Nice location and very clean. Lots of extra pillows, blankets, and towels - which we really appreciated. Was a comfortable space for 4 adults and 3 kids. October 2019 This Eagle Crest Chalet was the perfect location for our Girl's Trip. Our group of 7 enjoyed the nearby Spa Services at the Resort. The cozy living room was a great area for games and visiting. The kitchen was very well equipped, and communication from Keri was timely and helpful!
Interactive area view
click & drag to explore
Redmond Map
drag to navigate